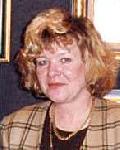 Elisabeth Estivalet
Nobody can resist the charm and poetry of the landscapes of Estivalet, a painter whose transcendent evocations in oil of Provence, in the South of France, are winning not only ecstatic praise, but also prizes and honors wherever they are shown. No one who has seen Estivalet art, prints and posters can be surprised by her growing international reputation. Under her touch, light and color achieve a subtle harmony that speaks of the perfect mastery of her medium, of her art. It is the quality of light and color that Cezanne himself extolled when he chided others for painting only likenesses of nature, instead of a portion of nature itself. Estivalet found in the countryside of Provence the inspiration that ignited her longstanding passion for painting and she set to work to master the uncompromising medium of oil painting.
Working with a palette knife only, she soon began to create canvases of such poetic beauty that galleries, collectors and juries, in France and abroad, were singing her praises and honoring her efforts with prizes and exhibitions. Gold medals for painting quickly followed and collectors from around the world began seeking out her art, prints and posters. As a result, Estivalet paintings are now in collections in the U.S., Great Britain, Switzerland, Venezuela, South Africa and Australia, and every day, as her stature and reputation increases, her body of collectors, both public and private, only grows.
In the fall of 1995, Axelle Fine Arts discovered Estivalet and her work at Artexpo Las Vegas. A relationship was quickly formed and, for a year and a half, Axelle sold her originals to galleries throughout the U.S. Demand was instant and enormous, and galleries were soon clamoring for Estivalet paintings. Following an important solo exhibition of her oils in New York in the fall of 1996, Axelle proudly became Estivalet exclusive publisher of fine art, prints and posters.