Company News
Top 7 Most Expensive Stolen Art Works
Art theft has become a prevalent criminal business. Actually, according to Interpol, the black market in art theft ranks the third most profitable international criminal industry, after drugs and arms smuggling. Billions of dollars are lost every year, and thousands works of art, including world-famous masterpieces by Vincent Van Gogh, Monet, Munch and Rembrandt. According to the FBI, the worldwide black market for art amounts to $6 billion a year. If you add insurance compensations, you will probably get the budget of an average-size European country. According to statistics, only ten to fifteen percent of stolen art is ever recovered.

Art and art works are stolen from individuals and private collections, as well as from public institutions, such as museums, governments and churches. Here is the gallery of top 7 most expensive stolen or missing art works.
1. On March 18, 1990 two thieves dressed in police uniforms entered the Isabella Stewart Gardner Museum in Boston, claiming to be investigating a disturbance on the grounds. The guards, who let them in against museum policy, were quickly tied up and locked in a cellar. In just 81 minutes the museum was robbed of paintings worth a 300 million. That haul included three works by Rembrandt ("Storm on the Sea of Galilee", "A Lady and a Gentleman in Black" and Rembrandt's "Self Portrait"), "Chez Tortini" by Monet, "The Concert" by Vermeer, five sketches by Degas, "Landscape With an Obelisk" by Govaert Flinck, a bronze Chinese beaker and a bronze beaker from a Napoleonic flagstaff. This theft is the largest art heist in history.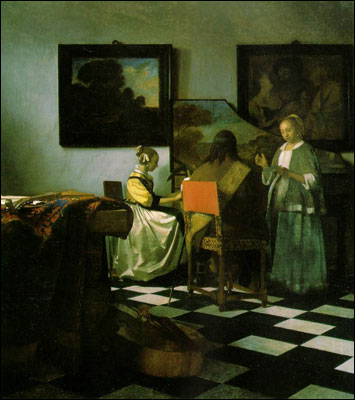 2. 170,000 artifacts were looted from the national Museum of Iraq, Baghdad, in the chaotic days of Saddam Hussein's regime. Most of the stolen pieces were recovered, but 7-10 thousand items remain missing.
3. Four paintings by famous artists were stolen by three armed gangs in ski masks from the E.G. Buehrle Museum in Zurich, Switzerland. While one of the gangs forced museum employees on the floor, the other two thieves snatched four oil paintings off the wall. The robbers' haul included "The boy in the Red Vest" by Cezanne, "Viscount Lepic and His Daughters" by Degas, "Blossoming Chestnut Branches" by Van Gogh and "Poppies Near Vetheuil" by Monet. The estimated value of four stolen masterpieces is more than 112,000,000 Euros. The event took place on February 2, 2008.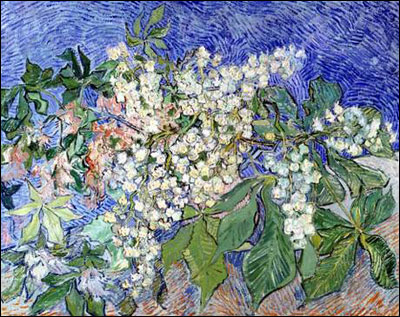 4. Two oil paintings by Pablo Picasso ("Maya With Doll" and "Portrait of Jacqueline"), estimated by the police to be worth $66 million, were stolen on February 28, 2007. The paintings were robbed in Paris from the home of Diana Widmaier-Picasso, Picasso's granddaughter, while she and her mother were asleep. Both paintings were recovered on August 7, 2007.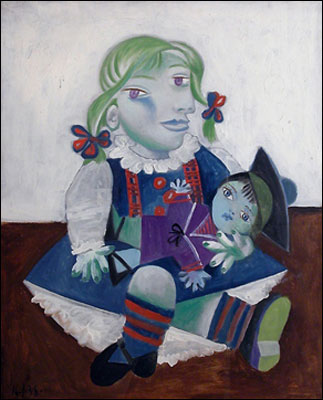 5. One of the world's most valuable works – "Madonna of the Yarnwinder" by Leonardo da Vinci ($65 million) was stolen from Drumlanrig Castle, Scotland, in 2003. Two men posing tourists overpowered the guide and took Leonardo's masterpiece from the wall and went out of the window. The picture was recovered in Glasgow in October, 2007.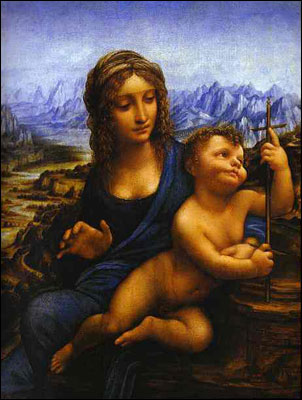 6. Two paintings by Van Gogh ("View of the Sea at Scheveningen" and "Congregation Leaving the Reformed Church in Nuenen"), valued at 30 million dollars, were robbed from Vincent van Gogh Museum in Amsterdam on the night of 7 December, 2002. Thieves used a ladder to climb up and entered through a window, it took them a few minutes to steal two pictures from the main exhibition hall and run off with them. Two robbers were captured soon, but the paintings still haven't been recovered.
7. In 2004, two famous works by Norwegian artist Edward Munch, "The Scream" and "Madonna", were stolen from the Oslo Munch Museum by two men in masks. They entered the museum through the café and while one of them threatened visitors and museum personnel with a pistol, the other ripped the paintings from the walls, then both men escaped in a black Audi ridden by an accomplice. The paintings were worth at least 30 million dollars. Both masterpieces were recovered in 2006. They had been damaged, but after restoration pictures went back on display at the Oslo Museum on May 21, 2008.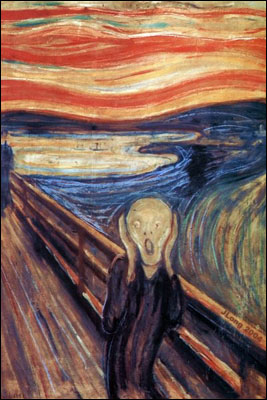 originated from http://www.amassart.com